Effortless Project Setup With Accurate Budget & Expense Tracking
Factor's project functionality gives you intuitive phase breakdowns, detailed timelines, separate budgets for services and expenses, and the ability to view your project status right when you open the page.

No more scrambling for reports or telling clients you'll have to get back to them. The numbers you need are available at a moment's notice.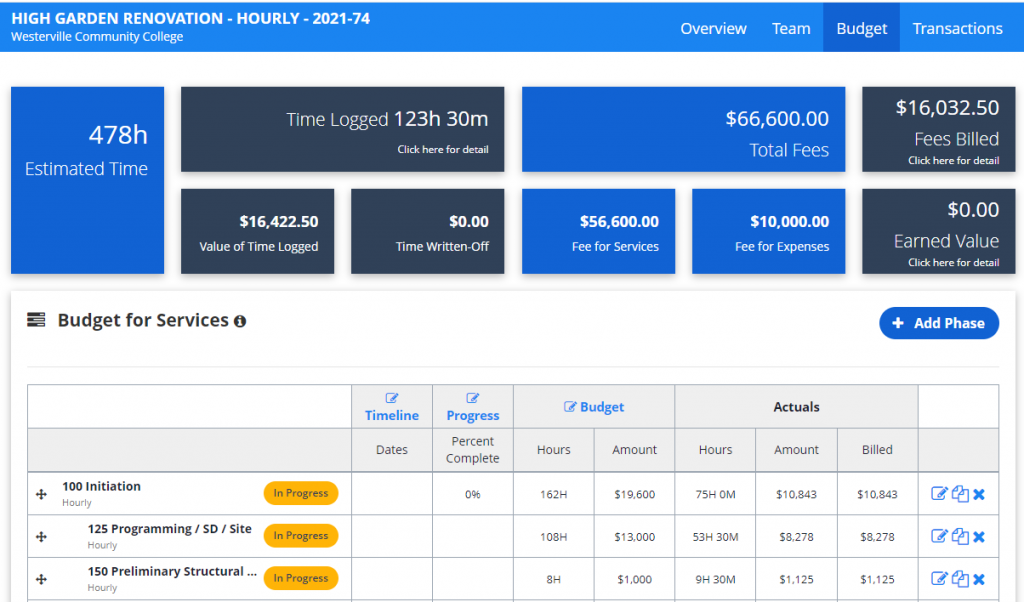 Whether your project structure is simple or very detailed, you can create as many phases as you need and view actuals as each phase progresses. Project templates are also available to make your setup quick and efficient.
Fixed Fee & Hourly Distinctions
We understand that there are different needs for fixed fee and hourly projects. That is why Factor gives you the ability to define your work at the phase level. You can choose from fixed fee, hourly, and non-billable phases to ensure you are capturing the full scope of work in your contract.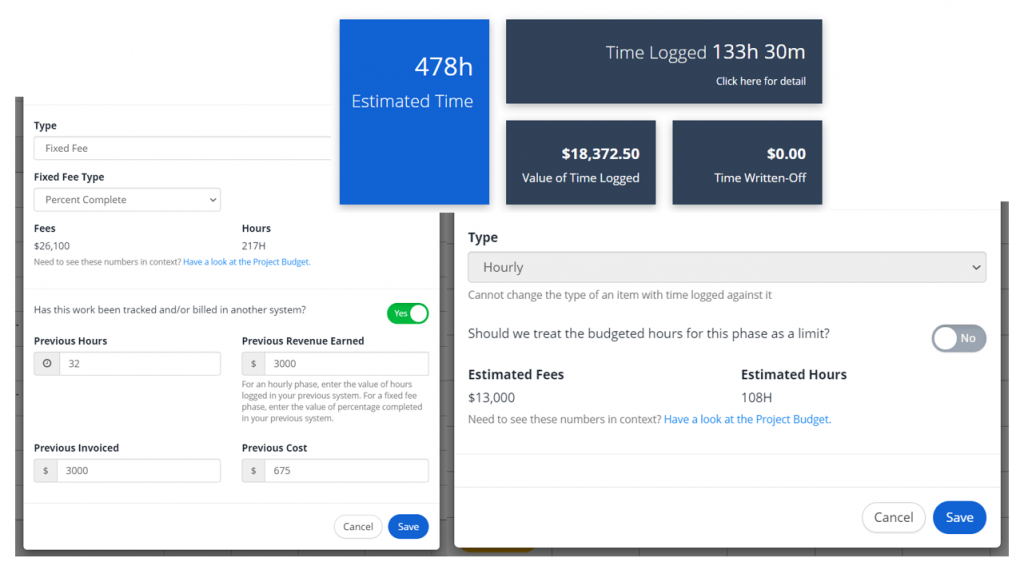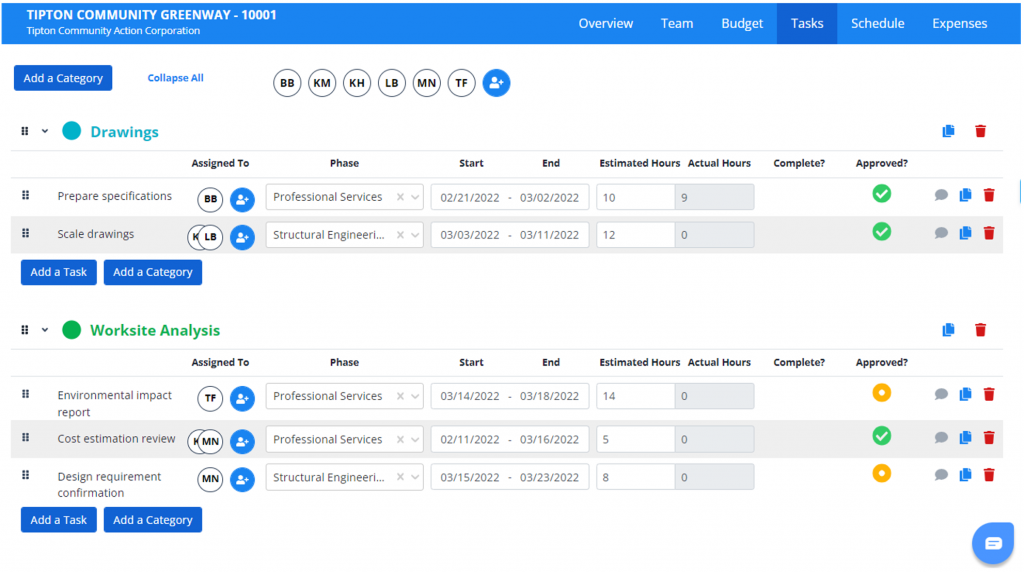 Employee Task Assignments
Take your work breakdown one step further with project tasks. Within each project, you can create tasks, assign them to individual employees, and enter a timeline that will show up on your project schedule. Employees will then be able to track hours to those tasks and mark them as complete when they are finished.
Timeline & Budget Planning
Set timelines and assign budgets by role to get an accurate picture of your project plan from the beginning. Project managers also have the ability to enter percent complete as the project moves forward and view actual earned value so that project status is never a question.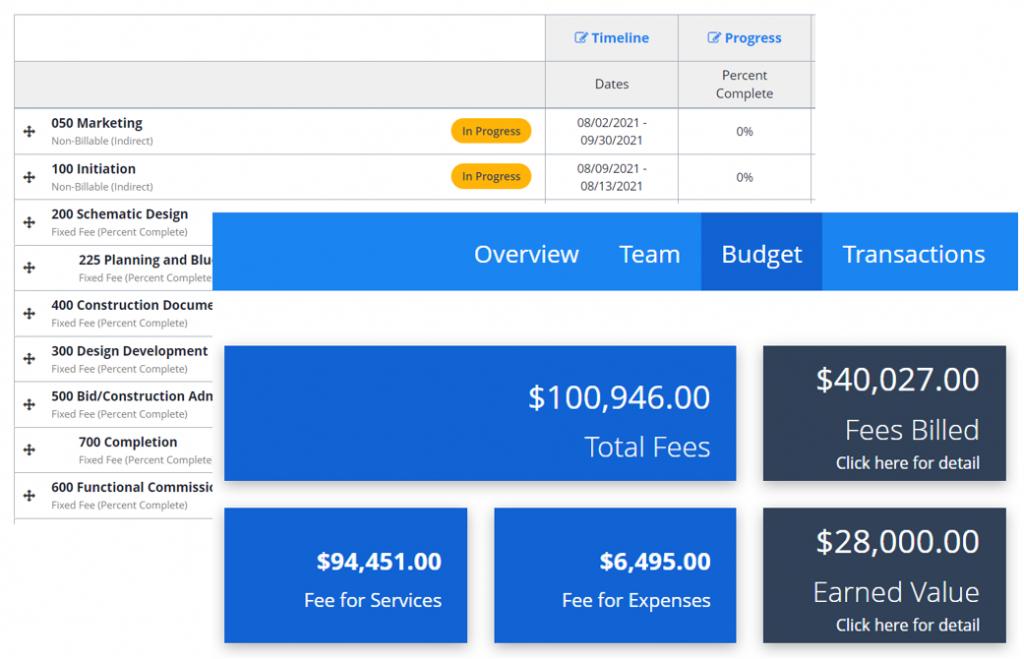 Project-Level Gantt Charts
View the timelines for your phases and tasks alongside important project milestones. You can also edit timelines and push groups of tasks or phases when you run into unexpected changes.
Sub-Consultant Management
Factor makes it easy to track sub-consultant agreements, even when they are dispersed through multiple fixed-fee phases. No more manual calculations or confused timelines on what invoices you have recieved or bills you have paid.